Department
Department of Neuro and Spine Surgery

Dr. Milind Dunakhe
M.S., M.Ch. (Neurosurgery) Fellow, F.H.U. (Japan)
FAANS (U.S.A.)
Timing : Morning 11am to 2pm and Evening 6pm to 8pm
(Monday to Saturday)
Neurosurgery is a complex, challenging branch. It requires lot of patience to see results, for long duration surgeries, also accept the bad results in spite of excellent surgery.
Dr. Dunakhe completed M. Ch. Neurosurgery from T. N. Medical college, BLY Nair Hospital Mumbai in 1999. He received fellowship from FUJITA Health University, Toyoake, Japan. Also, He is member of American association of Neurological Surgeon (AANS) and world Congress of Neurological Surgery (CNS). He has got experience in brain tumour, spine surgery including endoscopic surgery implants. The surgical results are best and almost negligible, mortality & morbidity. Till today more than 20,000 surgeries has been successfully done and many patients and their relatives are happy.
His surgical experience is at par with any internationally renowned neurosurgeon. To perform a good surgery, the O. T. is well equipped with carl Zeiss microscope S88 system, Power drill, Mizuho retractors & so many. Those internationally accepted standard equipment help in done the best surgeries.
Facilities Available
Day Case Procedures

Transformational Cervical Root. Block
Transformational Lumbar Root Block
Sacroiliac injections
Facet Joint Blocks
Caudal blocks
Epidural Adhesinolysis
Discography

Endoscopic Procedures

Endoscopic Lumbar Discectomy
Endoscopic Cervical Discectomy
Endoscopic AnnuloPlasty ( For Back Pain)
Endoscopic Facet Rhizotomy

Minimally Invasive Procedures

Micro lumbar Discectomy
MTS – TLIF
MIS DLIF
Percutaneous Pedicure Surgeon
Microscopic Cervical Foraminotomy
ACDF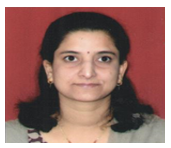 Department of Gynecology & Obsterics

Dr. Bhagyashree Dunakhe
M.B.B.S., D.G.O., D.F.P. (Mumbai)
Timing : Morning 10am to 1pm
(Monday to Saturday)
Facilities Available :
Normal & High Risk ANC Care
Normal Delivery & Caserean Section
Govt. Recognized MTP & Tubectomy Center
Gynecological Surgeries
Menopause Clinic
Department of Orthopedics

Dr. Rahul Jaju
M.B.B.S., M.S. (Ortho.), FASM Fellowship in Arthoscopy & Arthoplasty
Timing : Morning 10am to 2pm
(Monday and Wednesday)
By appointment only 6 to 8 PM

Dr. Umakant Karmalkar
M.B.B.S., D.N.B. (Ortho.), D. Ortho Endoscopic Spine Surgeon
Timing : Morning 10am to 2pm
(Thursday and Saturday)
By appointment only 6 to 8 PM

Dr. Prasanna Kalgaonkar
M.B.B.S., M.S.(Ortho), Fellow in Joint Replacement (Hong Kong)
Timing : Morning 10am to 2pm
(Tuesday and Friday)
By appointment only 6 to 8 PM
Facilities Available
Well Equipped ortho Setup and Advanced Trauma Center
Complex fracture fixation surgery (Pelvi - Acetabulam)
Joint Replacement
Arthroscopy Surgery
ilizarov Surgery
Spine Surgery
Intra Articular Surgery
Foot and Ankle Surgery
Deformity Correction
Well Equipped Physiotherapy
Department of ENT
Dr. Atul Pore
M.B.B.S., M.S. (ENT)
Timing : 10am to 12.30pm
Monday to Friday

Dr. S. Deshmukh
M.B.B.S., M.S. (ENT)
Timing : 1pm to 3 pm
Monday to Saturday
Facilities Available
Well Equipped ENT Diagnostic Setup
Audiometry
Voice Clinic
Vertigo in Diagnosis and Management
Endoscopic Sinus Surgery
Head and Neck Surgery ( Cancer Surgery)
Phono Surgery ( Surgery for Voice Problems)
Facial Trauma and Plastic Surgery
Micro Ear Surgery
Sleep Apnea, Snoring Diagnosis and Management
Hearing Aid Facilities Available
Thyroid Diseases Management
Thyroid Surgery
Endoscopic Skill Base Surgery like CSF Repair, Tumor Surgery
Bronchoscopy , Esophagoscopy (For Removal of Foreign Body is nose, Throat)
Department of Intensivist (Anesthetist)

Dr. Ganesh Deshpande
M.B.B.S., D.A., D.N.B.
(Anaesthesia)
Timing : Evening 4pm to 6pm
Monday to Saturday

Dr. Sandeep Muley
M.B.B.S., D.A.,
(Anaesthesia)

We have 12 Bedded fully equipped tertiary care intensive care unit. The qualified team of consultants including Intensivists, Physician & Anesthesiologist manage the critical care unit. We have higher end Ventilators, Multipara monitors, Infusion pump and Defibrillators in the ICU. The EMS( Emergency medical services). Trained resident Doctors and ICU trained qualified Nurses & Physiotherapist complete the team. The 24*7 In-house Pathology unit and Pharmacy support the ICU.
Department of Pathology

Dr. Devendra Gangawane
MBBS, MD ( pathology)
(RIA training from BARC)
HOD & Consultant pathologist
Facilities Available
ABG with Electrocyte & Lactete Analyzer

Electrolyte
Analyzer

Fully Automatic 3
Part Cell Counter

Semi Auto Bio
Chemistry Analyzer

* All the clinical Pathology & Biochemistry parameter are reported on same day.
* Histopathology, Cytology & Microbiology facilities are also available.